Find Opportunities
From speaking engagements to venture funding, you can find endless business opportunities on LinkedIn.
The FINISH YOUR DAMN PROFILE Masterclass contains hours of video training that will give you all the insight and information that you need to create an optimize profile that takes advantage of the powerful LinkedIn search engine AND resonates with your ideal clients!
And because I really really want you to MAKE A SPLASH on LinkedIn, I am including the Curating Connections Masterclass so you can FINISH YOUR DAMN PROFILE and get noticed by the RIGHT people on LinkedIn!

It's intervention time for coaches, virtual assistants, and brand consultants trapped in the Facebook and Instagram box.
Escape the noise, pay-for-play, and dwindling audience.
LinkedIn has more active users than Twitter and you can curate your connections so you pick your content's audience!
And they will actually see your posts.
You can dominate your niche on LinkedIn with your existing content, products, and services.

This course is for you if…
You are sick of throwing money into the Facebook Ad black hole!
You are a coach, designer, virtual assistant, or consultant.
Your ideal clients are CEOs, professional women, business owners, startups, etc.
You're looking grow your list, increase your visibility, and connect with potential customers and clien
Ready to Get Visible, Land Clients, and Make Money on LinkedIn?
Let me show you how!
How can I be so sure about this course? Because I have included everything you need to know about standing out, shining bright, and attracting your tribe with your LinkedIn profile.

This is what people say about my LinkedIn courses: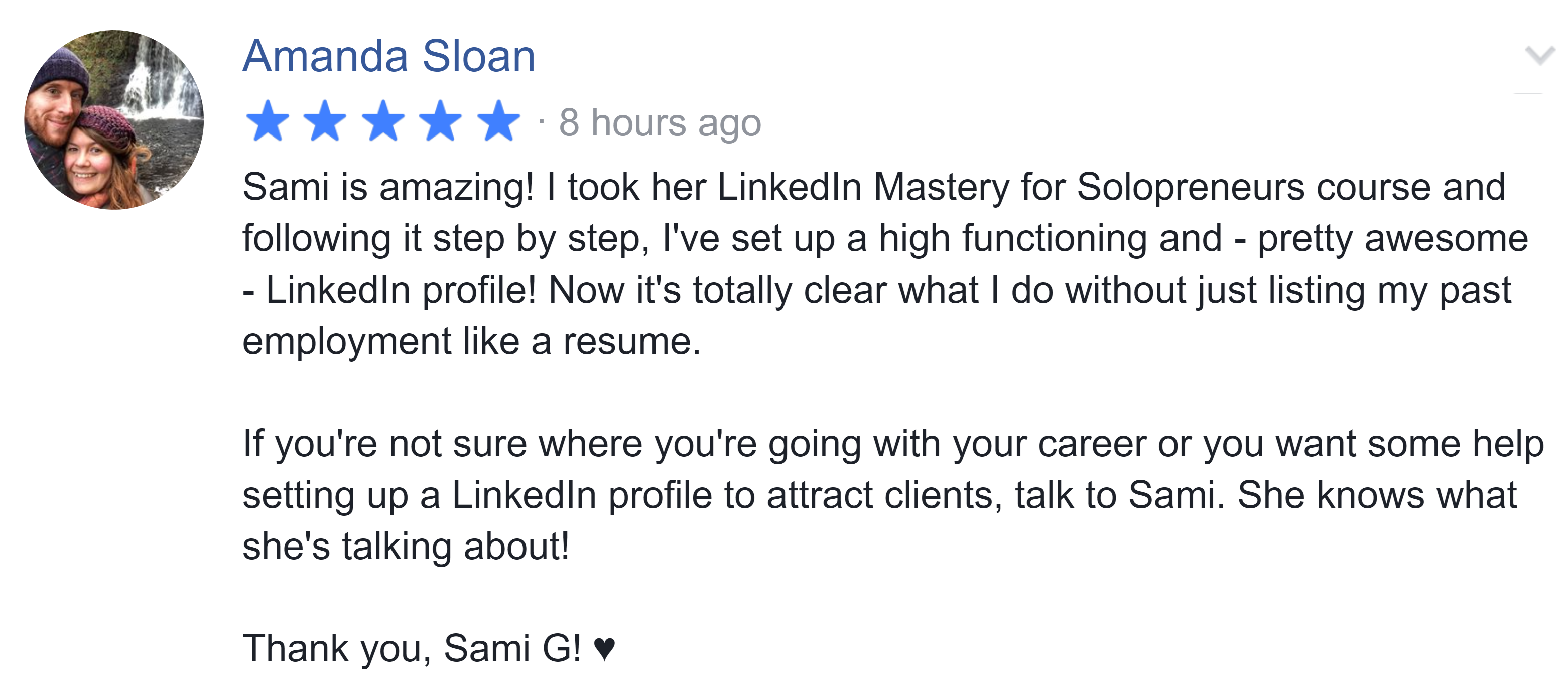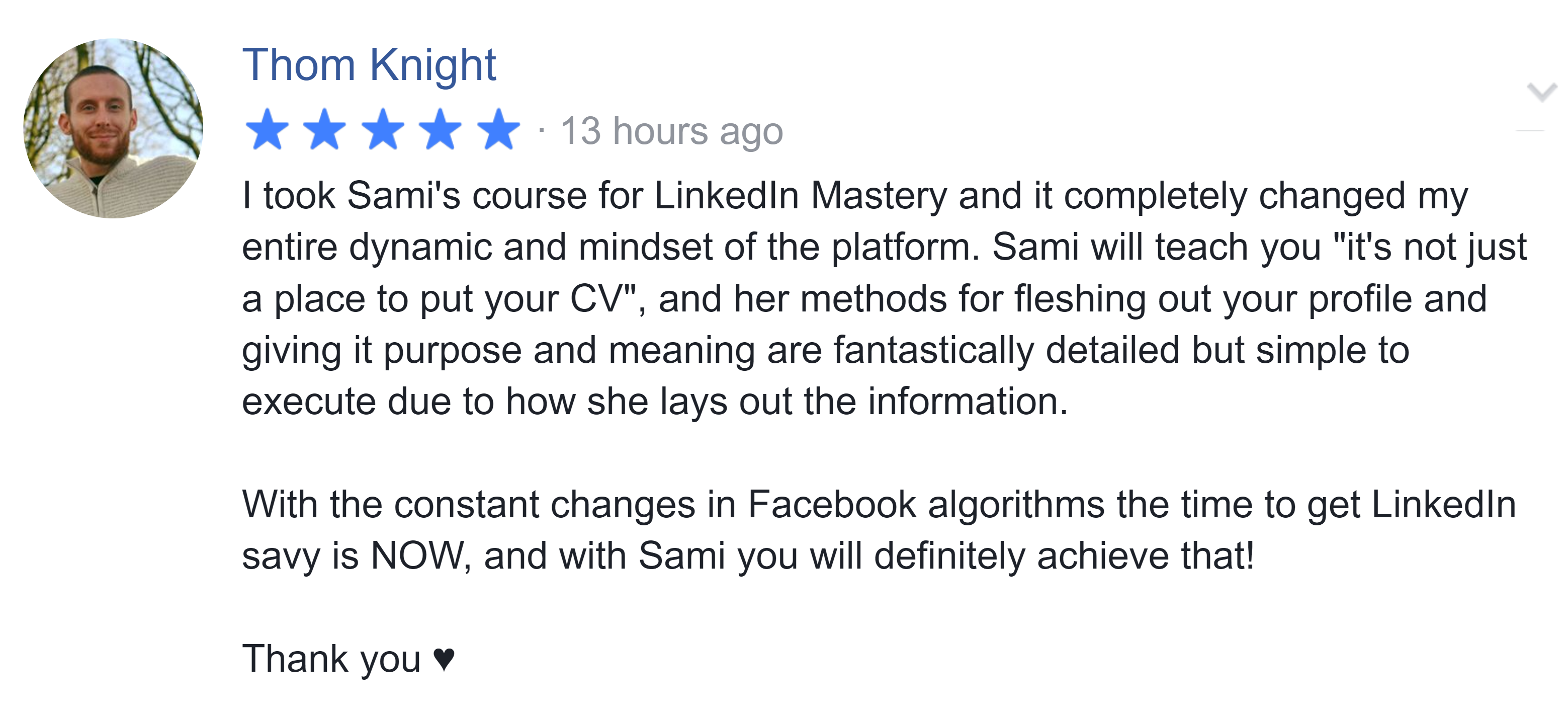 So what is included with the FINISH YOUR DAMN PROFILE MASTERCLASS?
FIVE VIDEO TRAININGS:
LinkedIn, Lead Generation, and Your Profile (65:29)
Hack Your LinkedIn Funnel (42:48)
The Headline that Hooks (18:37)
Writing Your Irresistible Summary (21:22)
Choosing Your Media, Testimonials, and Bling (17:55)
The Tech of It All (32:06)
It's time for you to take your business to the next level- with LinkedIn!
Ready to Grow Your Business on LinkedIn?
Scroll to the bottom of the page to ENROLL TODAY!