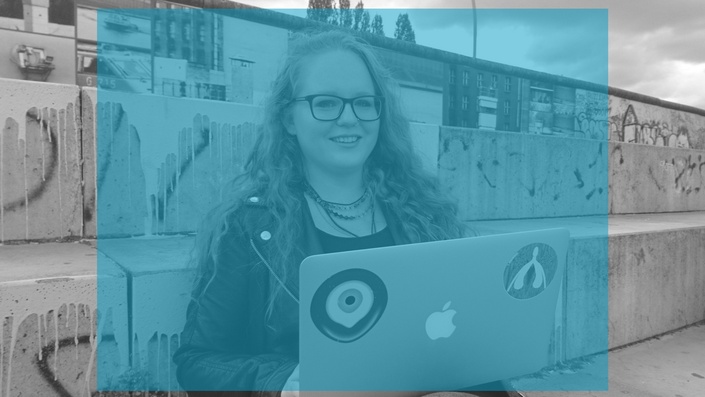 Unknown to Hired
Kickstart Your Career in 5 Weeks!
Scrolling through job boards on your phone, you daydream about new opportunities during your lunch break before going back to the grind. You feel stuck and invisible in your career. You know you can make a bigger impact in your industry. It's clear you're ready for bigger challenges and rewards in your career.

But more than that, you are yearning for an authentic and evolving career with a better work/life balance, creative satisfaction, and jobs that you can be proud of.

So, you want to level up your career, but how do you find the time, direction, or energy to do it?


Hi, I'm Sami Gardner and I have helped hundreds of professionals just like you thrive in the new job market!
After working with so many career changers, side hustlers, and professionals drawing outside the lines to design a unique career, I feel like I already know you pretty well:
Sleepy commute while you try to wake up and feel informed or motivated with a podcast.
Working hard every day, but getting more and more detached to it.
Daydreaming on your lunch break at your desk about a job with a shorter commute, more creativity, and a trajectory up.
Pin a new career how-to or inspirational blog entry to your career vision Pinterest board.
Making dinner in a rush because you have so many errands, family duties, social engagements, etc. that you have caught up on.
Fall asleep to awaken to do it all over again.
You are ready to evolve your career, but, let me guess, you are…
Drowning in information.
Confused on how to start.
Feeling insecure about how job hunting even works in 2018.
I know how you feel because I have not only coached professional through this process, but I have changed careers myself!
Just imagine…


Knowing the next steps to building your passions and life goals into your career.
Having support to kick up your career mindset so you can shine on your job search.
Interviewing with less stress because you already know how to answer the most common interview questions.
Networking strategically and having fun doing it because your mingling with like-minded people.
Fulfilling your career goals to improve not just your paycheck, but your life.
But you only get these kinds of results and services done for you when you start investing in your career.
But you only get these kinds of results if you take action!
Want to know what has been missing in your past attempts to kickstart your career?
Strategy!
A strategic plan is the secret sauce that separates the unknown from the hired.
That is why I created: Unknown to Hired, the 5-week step-by-step course for passionate, and driven professionals looking to land their dream job.
In Unknown to Hired, you get emails every other day with action steps, printable worksheets, tutorial videos, and even 12 resume templates!
Worried about accountability? The emails keep you on track. You also get access to a group to find support in!
Seeking a job hunting plan? You'll get one delivered straight to your inbox!
Not sure how you even want to evolve your career? You'll get thoughtful worksheets and journal prompts to help you tap into your intuition and career desires!
Unknown to Hired: Kickstart Your Career in 5 Weeks includes...
20 Strategic Action-Oriented & Inspirational Emails

These emails guide you through the 5 weeks so you never miss a beat!

7 Printable Worksheets & Job Search Templates

Get practical tools from an application tracker to a career clarity worksheet.

12 Resume Templates

Easy to modify and designed to pass through an application tracking system with ease!

Access to a supportive LinkedIn community and a weekly Q&A post to ask any career questions in.

The course might be through email, but you don't have to do it solo!
What is the email course agenda?
Week 1: Career Goals & Strategy
Includes career clarity worksheets and tools to design an authentic career.
Week 2: Professional Branding & The Elevator Pitch
Includes a 3 step process for developing the best elevator pitch of your life!.
Week 3: Resume & Cover Letter
Includes 12 resume templates for you to choose from.
Week 4: LinkedIn
Includes a simple LinkedIn formula that attracts recruiters to your profile.
Week 5: Networking & Interviewing
Includes an interview notes template.
I've designed this course to get you jazzed by your own career.

Warning: This is not the course for people who aren't ready to put in the work to upgrade their work. You'll get the direction handed to you, but in the end, your results will depend on you implementing the tools and techniques.
Are you ready to evolve your career? Time is a-wasting!
The email course will energize you even as you leave informed, practiced, and inspired on the job hunt.

Want to design your dream career?
Get Unknown to Hired: Kickstart Your Career in 5 Weeks!
Course Curriculum
Week 1: Career Goals & Strategy
Available in days
days after you enroll
Week 1: Inspiration
Available in days
days after you enroll
Week 1: Inspiration #2
Available in days
days after you enroll